Maintaining a healthy work-life balance for employees is a constant challenge for companies. A lot of what we do here at My Chicago REsource is help home buyers and sellers maintain that balance throughout a stressful transitionary period.
That's why we've partnered with Chicago-area employers to offer an interactive real estate workshop to help them retain top talent, foster community and provide employees with expert advice in an ever-shifting Chicago real estate market.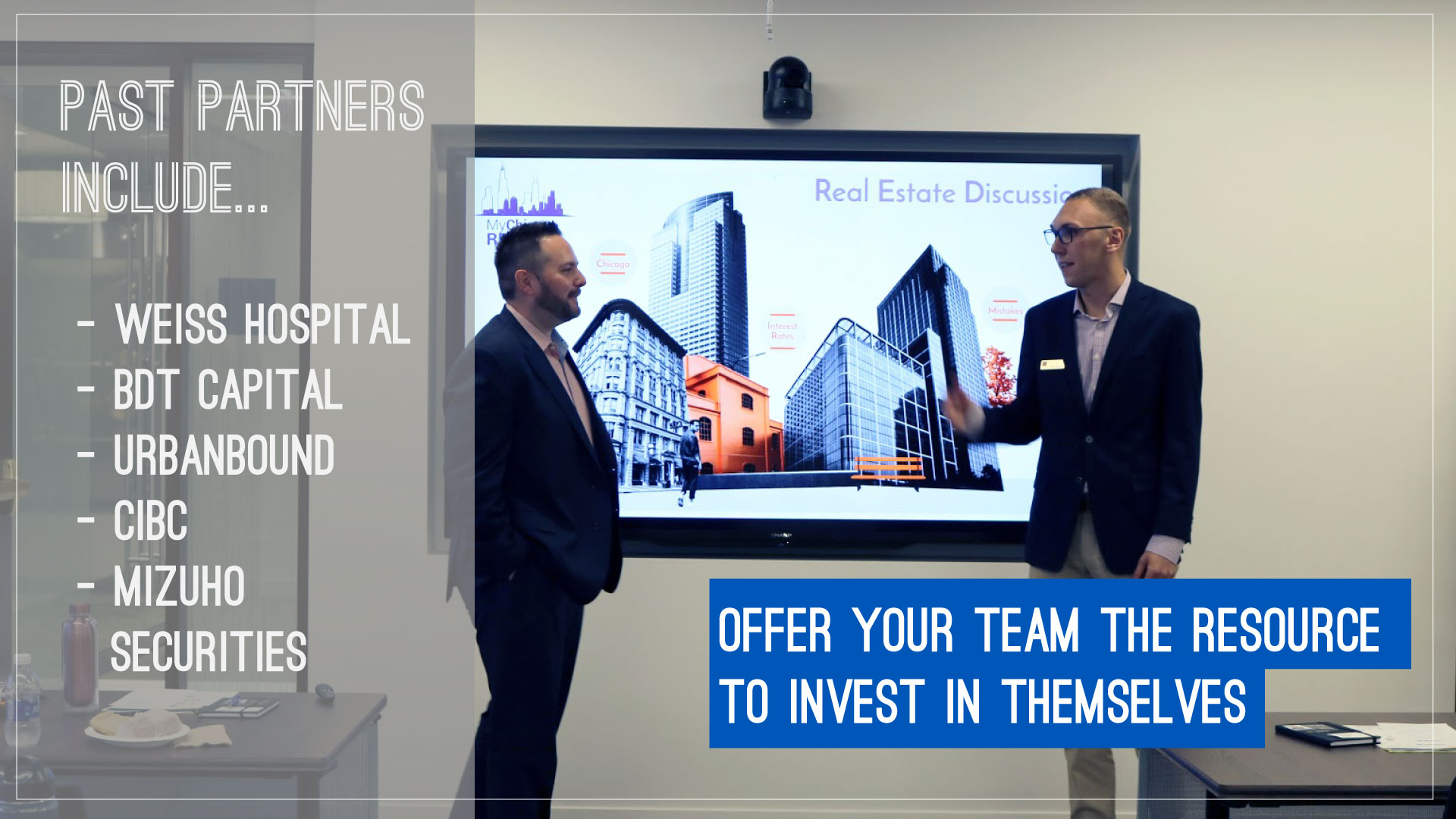 Retain Talent & Foster Community
As noted by Forbes magazine, an essential element for any company to retain top talent is to have employees love where they live. When an employee at your company is looking for a home, whether they're a new hire from another city or just looking to grow, it's in your interest to help them find their perfect home.
But finding a new home or finding a buyer for a home is an incredible amount of work. It can be daunting. That's where we come in.
We've made it our business to help buyers in Chicago find the home they love, and it's our mission to take as much of the stress and hassle out of the process as possible. We offer our resources and knowledge to companies who want to help their employees reach the fruitful stability of home ownership.
Our Home Ownership Education workshop is a low-pressure, purely educational introduction to the Chicago real estate market. It provides your employees with the resources necessary to make smart decisions within the market, and it adds value to your company by increasing employee retention and satisfaction.

During the workshop, we will provide provide lunch and learning materials. Employees will leave with a stronger understanding of the market, insight into reaching financial stability through home ownership, and contact information for real estate professionals if they should ever need assistance in finding a new home.
Our Guiding Principle
We offer this program because we believe our clients are more than just a transaction. Just like the innovative companies that call Chicago home, we have an interest in maintaining relationships in a happy and healthy Chicago community. We are here as a comprehensive real estate resource whenever our clients need us, and we support the efforts of companies to deliver a healthier work-life balance.
You can learn more about our Guiding Principle here.
Contact mcr@mychicagoresource.com for information on how to bring My Chicago REsource's interactive real estate workshop to your company.