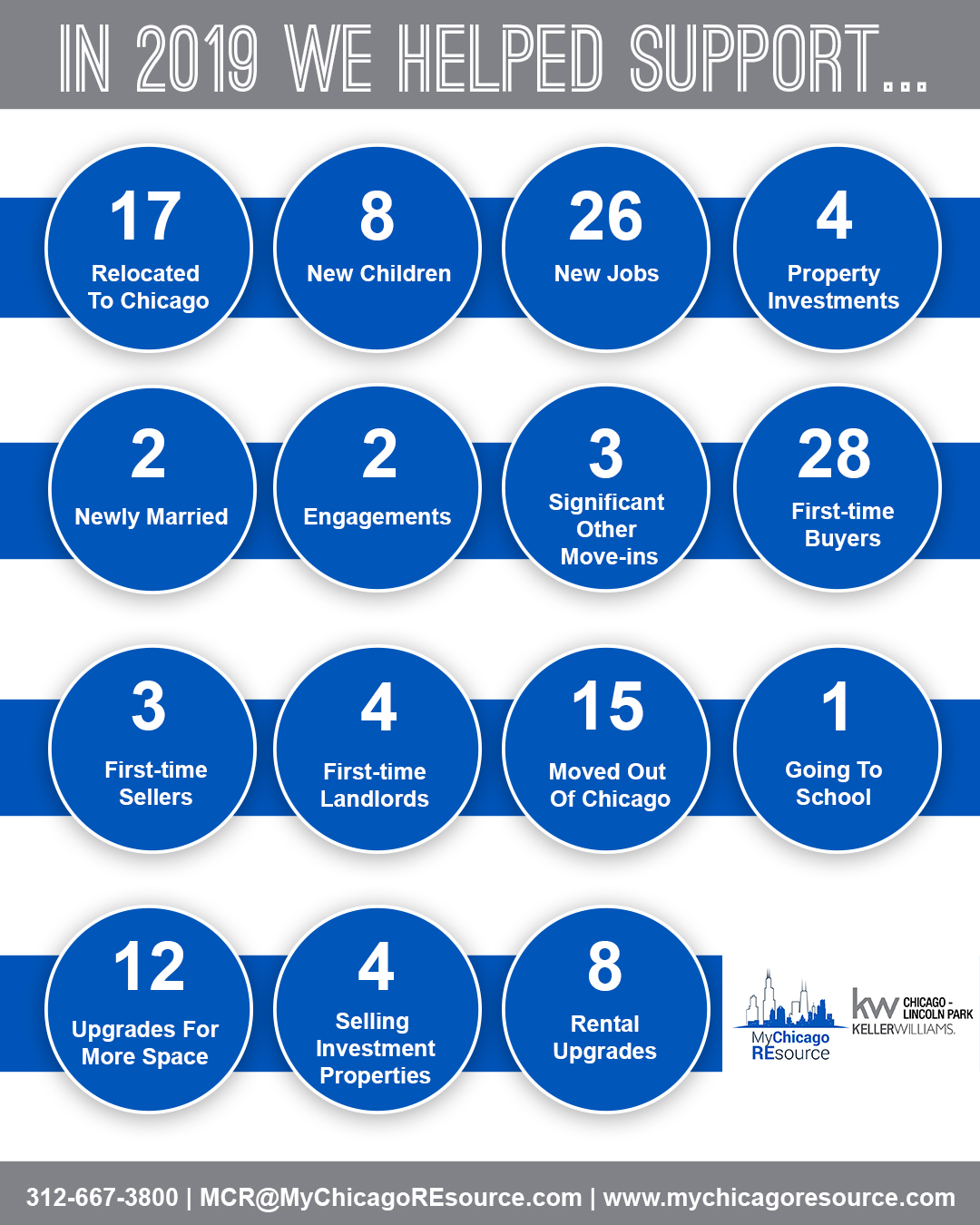 My Chicago REsource is a real estate group that provides an elite level of education, which allows us to help people buy homes, invest in properties, sell their homes, find apartments to rent, assist with renting out their properties, and locate properties to purchase for investment.
Our Guiding Principle: You are more than just a transaction. We are here to support you as a trusted resource for your entire life with an emphasis on education in order to help you make the right decision when it comes to owning, selling, or investing in real estate.
Thank you to everyone who allowed us to help them achieve these major life events. We are grateful for you and hope to continue to be your Chicago REsource as 2020 brings more milestones!